D3V Becomes Specialized In Google Cloud Application Development: How & What It Means
D3V has just been granted the Application Development Specialization by Google Cloud.
August 3, 2023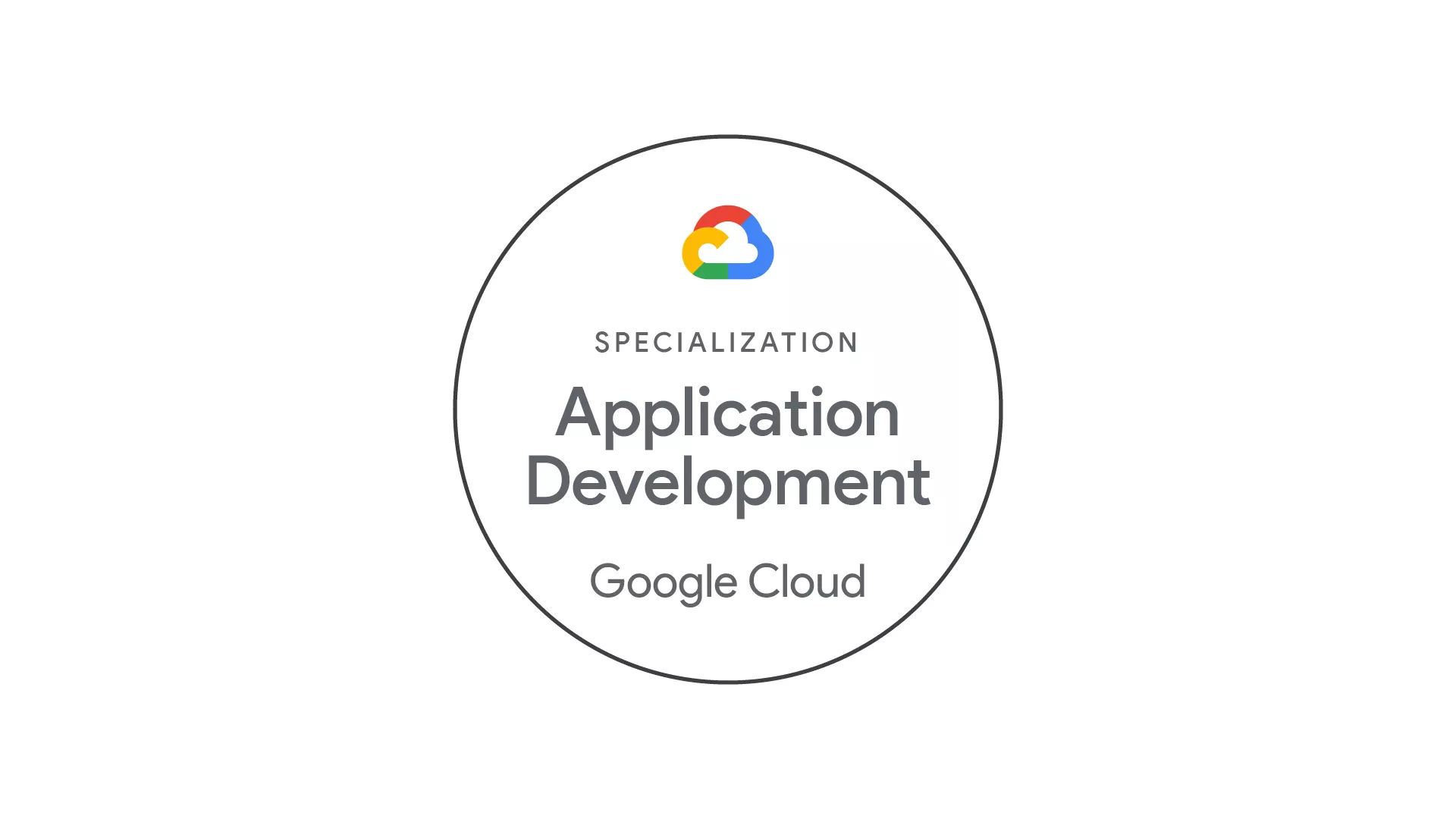 As a member of the Google Cloud Partner Advantage program, the D3V team is excited to announce that we have achieved our first Google Cloud Partner Specialization in Application Development. Specializations are the highest indicator of a particular agency's expertise with the Google Cloud and an excellent way for potential customers to evaluate the agency's abilities. However, Google Cloud Specializations aren't very well covered or explained, despite their importance.
So to change that and to celebrate our entire team's accomplishment, let's explore what Google Cloud Specializations are, how one achieves them, and why it matters to customers.
What is Google Cloud Partner Advantage?
Google Cloud is one of the most user-friendly cloud vendors of the big three and arguably the easiest to get started with. However, it still has over 100 different services, each with its uses, strengths, and shortcomings. A legacy business with little no experience with the cloud would generally have a hard time navigating this ecosystem and an even harder time optimizing their cloud deployment.
To help solve this and make the cloud more accessible, Google Cloud launched the Partner Advantage program in 2019. The goal of the program was to connect Google Cloud customers with cloud engineering firms that were evaluated and certified to meet standards set by Google itself. These agencies are called Google Partners.
The Partner Advantage program has grown from 90 partners at launch to hundreds today.
How Does Google Cloud Evaluate its Partners?
The Partner Advantage program validates the skills and abilities of a Partner team through three instruments: Certifications, Expertise, and Specializations. Our main focus will be on Specializations but here's a brief explanation of what the other instruments are.
Certifications
Google Cloud offers numerous certificates under three broad categories:
Foundational certification
Associate certification
Professional certification
Each of these certificates validates an individual ability to perform a key aspect within Google Cloud technology, technical or otherwise. Certificates are granted to individuals. The other two designations, Expertise, and Specializations are awarded to Partners (or agencies).
Expertise
Google Cloud Partners with Expertise have proved their proficiency and customer success in a specific industry or with a specific Google Cloud solution or product. There are over 110 different Expertise areas with varying Partner requirements. However, all require at least
Services partners: 2 active Google Certifications
Resellers: 2 active Google Credentials
Build partners: 1 approved product integration
1 approved Customer Success Story
What is a GCP Specialization?
A Google Cloud Specialization is the highest technical designation that Google Cloud offers to its Partners. In order to earn a Specialization, partners must have an established Google Cloud services practice, achieve consistent customer success, and offer proven technical capabilities. Currently, Google Cloud offers specializations in the following areas:
Application Development
Cloud Migration
Data Analytics
Data Management
Education
Infrastructure
Internet of Things
Location-Based Services (Google Maps Platform and Google Cloud)
Machine Learning
Marketing Analytics
SAP on Google Cloud
Security
Training in Data Analytics, Infrastructure, or Security
Work Transformation – SMB
Work Transformation – Enterprise
As expected, Partners also must meet the most stringent requirements in order to achieve a Specialization, although not all Specializations have the same requirements. For instance, the Application Development specialization that D3V achieved has the following requirements:
Two Professional Cloud Architects
Two Professional Cloud Developers
Pass third-party assessment
3+ unique customer success stories specific to this Specialization
This Specialization certifies D3V (and any other Partner with it) to work on the most challenging of cloud-native business apps and make the most out of the following Google Cloud products:
Apigee
App Engine
Functions
IAM
Pub/Sub
Cloud Spanner
Cloud SQL
Cloud Storage
Google Kubernetes Engine
Compute Engine
Container Builder
And more
Similarly, other Specializations may require members with different Certifications, such as four Professional Cloud Architects in the case of Cloud Migration specialization but partners must pass an evaluation by a third-party auditor and have a minimum of three unique customer success stories specific to their Specialization.
One of the most important things in the third-party evaluation is a comprehensive review of these three customer success stories and the technologies used during.
What Google Cloud Specializations Mean for Customers?
The Partner Advantage program isn't unique in its kind. In fact, other major cloud vendors including Amazon Web Services and Microsoft Azure both have their own versions of Partner Advantage. The purpose of these programs is to make the customer journey easier. The Partner Advantage allows Google Cloud customers to filter partners according to Regions, Specializations, Expertise, Initiatives, and Products to find a Partner that meets all of their needs. It even has an option to find Partners located in or near their city of choice.
Additionally, partners, especially with Specializations, have a seal of approval that gives companies additional peace of mind along with vetted proof through customer success stories. In Google's own words, "A Specialization is the strongest signal of proficiency and experience with Google Cloud" that a Partner can have and is thus something customers should consider in their decision.
Wrapping up…
Google Cloud Partner Specializations and the Partner Advantage program generally is a powerful tool for potential cloud customers to explore and meet cloud service providers who are exactly what they are looking for. Google Cloud has a comprehensive system in place (with complete transparency) that evaluates each Partner's capabilities across Google Cloud products and industries – making them ideal candidates to work with.
D3V has been awarded Expertise in numerous areas and recently earned its first Partner Specialization in Application Development. With a proven track record, the developers and engineers at D3V are here for your cloud journey – reach out today for a free consultation.